Tuesday, 21st August 2012
Readers - Please note that listed prices are accurate at the time of posting and are subject to change. Availability and prices may differ from country to country.
Authors -
If you would like your book(s) to be included in this daily listing,
please click
HERE
Healthy Green Smoothie Recipes by Sarah Jordan
Genre - Healthy Living / Cooking
Rating - G
5.0 (5 reviews)
FREE

until 22nd August 2012
Healthy green smoothie recipes is your ticket to good health and natural weight loss. These recipes are well balanced and delicious. You will enjoy the variety of recipes and your family will enjoy the taste. Kids will eat healthy if the smoothies taste great, and these do. Start eating healthy today, and get the nutrients your body needs.
Welcome Home: The Author's Complete Guide to Building a Marketing Home Base by Nick Thacker
Genre - Business / Self-Publishing / Marketing
Rating - G
5.0 (11 reviews)
FREE

until 23rd August 2012
Are you an author, struggling with the many marketing and self-promotion tools out there--like Twitter, Facebook, and blogging? Have you written an amazing book, self-published it on Kindle, and achieved almost nothing in sales? Do you want to sell your indie-published books to the people you
know
would love them?
Welcome Home: The Author's Guide to Building A Marketing Home Base
is a step-by-step guide to building an author marketing platform--all of the guidelines, resources, tips, and tricks you need to market and sell your self-published books and ebooks online. Sell your indie book on Kindle, but generate traffic and attention through your "Home Base" strategy.
Selling books doesn't need to be difficult or mysterious. It's a straightforward process that starts with adding value--earn peoples' trust, and they'll be more likely to buy your book.
My Collected Conscious by Levi Haag
Genre - Fiction / Anthology
Rating - PG13
5.0 (6 reviews)
FREE

until 22nd August 2012
This is a collection of three short stories by Levi Haag. Snowstorm, The Inmate, and The Fire Escape. In this first collection of fictional short stories by Levi Haag he shows us a glimpse of who he is, and what you can expect from to see more of. From the thoughts of man hiking to his death in the woods, an interview with an inmate scheduled to die, to the story of a young man who realizes he has lost the love of his life. This is a book that begins with "You know this is all your fault, don't you?" and ends with "I've been waiting for you all my life". Levi gives us stories re-written, re-imagined, and fully thought out from start to finish.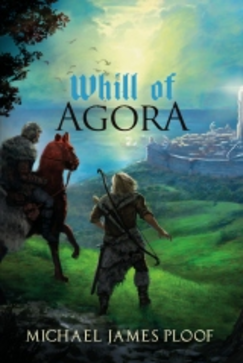 Whill of Agora by Michael James Ploof
Genre - Fantasy
Rating - PG13
4.6 (8 reviews)
FREE

until 22nd August 2012
Every so often, an epic adventure emerges that makes the blood surge, the spine tingle, and the heart smile page after exhilarating page. Such is Whill of Agora, Michael James Ploof's action-packed fantasy that visits strange new lands as it unveils how one exceptional young man named Whill makes full use of fierce wits, superior skills, and relentless will to help defend the land of Agora from the monstrous Draggard. With plenty of drama and action packed battle scenes, Whill of Agora will enthrall anyone on the quest for great adventure, good times, and an infectiously optimistic outlook on even the darkest and most dangerous of days.
It is the year 5170 in the land Agora, where humans, dwarves, and elves have existed in peace for centuries. Now, however, the human King Addakon has invaded and waged war on neighboring Isladon. The once peaceful Kingdoms of Agora are on the brink of continental war. The Dark Elf Eadon, Addakon's master, and his army of Dragon-Elf crossbreeds, the Draggard, threaten to conquer all kingdoms. The final hour has arrived.
Enter young Whill, a nineteen-year-old ranger with battle savvy and untapped abilities. Having spent years roaming Agora and training with his mentor Abram, Whill has become a bright intellectual and a master of combat. What he seeks most, however, is the identity of his birth parents. Instead, he finds a tumultuous terrain and a prophecy placing him in the center of the struggle.
Along the way, Whill encounters an equally inspired group of companions that are matched in skill and mission. These include Rhunis the Dragon Slayer, the young Tarren, the fearless Dwarf Roakore, the beguiling warrior Elf Avriel, and the powerful Zerafin. As Whill joins forces, he forges bonds far mightier than their escalating travails. With high adventure and fierce friendship, Whill of Agora will capture your imagination and grip your heart during every super-charged escapade that Agora's bold and grinning brotherhood embraces.
The Geronimo Beach by Russell Blake
Genre - Action / Adventure
Rating - PG13
4.5 (51 reviews)
FREE

until 22nd August 2012
The Geronimo Breach is a breakneck-paced thrill ride that pits the world's most unlikely protagonist against the deadliest adversaries on the planet. From the corridors of Langley to the sweltering jungles of Panama, from the hills of Pakistan to the cocaine trails of Colombia, a clandestine scheme to preserve a terrible secret goes horribly awry, plunging a reluctant hero down a deadly rabbit hole of deceit and betrayal, while raising disturbing questions about the media, the war on terror & its linkage with the war on drugs, & the nature of reality in an age of sound-bites and photo ops.
Albert Ross is a malingering misanthrope - a boozing, chain smoking philanderer; shifty, lazy, cowardly, going to fat, & more prone to doing the wrong thing than any man alive. His purgatorial existence working for the State Department in Panama gets shattered when a routine errand becomes a race against the clock, battling adversaries for whom no price is too high to protect a secret that could topple the world order. As the body count climbs in a struggle without rules, Al must face his own demons, as well as the myriad very real ones intent upon destroying him. The unexpectedly shattering conclusion of this richly drawn thriller is both topical & chillingly plausible, making for a roller-coaster action/adventure without parallel.