1st August to 31st August 2012
Updated on 27th July 2012
106 books from 100 authors
Page 1

>
Page 2

>
Page 3

>
Page 4

>
Page 5
>>>

Event Checklist & Updates
>>>Amazon Listmania ONE, TWO, THREE
>>>GoodReads Listopia
>>>
Kindle Fire Giveaway
(Free ebooks too!)
>>>Haiku Challenge with David Cooper
>>> First Lines with M Mancio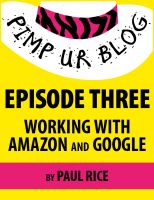 Many bloggers and authors have experiences with Google and Amazon that they would like to share. Many more people will benefit from these shared experiences.
The third eBook in the Pimp ur Blog series is now open to multiple co-authors. My offer for Pimp ur Blog Episode Three: Working with Amazon and Google is to publish another edition each time I receive another co-author's material. I will, of course, publicize each Episode Three edition with press releases, bookmark links on three-dozen social bookmarking sites, blog posts, social media, and inclusion of blurbs for each co-author's other works.
I will add permanent links to each co-author's blog or website on each PimpUrBlog.com page. The eventual result will be that each co-author's name and/or blog will make its way into 100 or so associated links and references in Google's search results!
The initial Episode Three edition starts with my experiences in working with Google as a blogger by describing how to access the wealth of information that Google Webmaster Tools stores for every blog. I share the details of the tests I ran with a $100 Google AdWords credit, and briefly review what effect the recent changes within Google have had when they filter down to our blogs' Google search results.
I continue with my experiences in working with Amazon as an author who does not participate in Amazon's Kindle Direct Publishing Select program. Episode Three wraps up with some items of interest from the previous eBooks in the Pimp ur Blog series.
Except that Episode Three does not really conclude at all. Anyone who wants to contribute as a co-author will always be welcome!
Genre - NonFiction / How To
Rating - G

Hi, I'm Priscilla, an ordinary seventh grader with some extraordinary gifts. As if middle school isn't hard enough, not only do I have to fight pimples and bullies, but genetically enhanced assassins trying to kill my family and me! But with the help of my genius best friend, Tai, we're gonna bring down the evil Selliwood Institute, an organization dead set on turning children into killing machines.

Winner of The Strongest Start Novel competition
A Flamingnet Top Choice Book
Voted Most Hilarious Read of 2010 by Booklopedia
Rating - G
Connect with Sybil Nelson on Twitter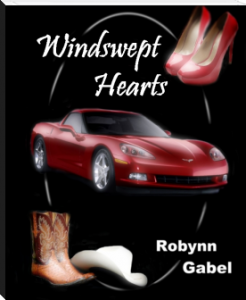 Anna Sanchez, a recent college graduate, has inherited the family cattle ranch. Having promised her mother she would take care of it, she is now faced with a tough choice.
She is a city girl, and running a cattle business certainly isn't in her plans.
A lot of repairs need to be done and she hires Steve Johnson, a local handyman. Their first encounter leaves them both at a disadvantage.
Through the summer's adventures, including a wildlife encounter that turns deadly, and a shadow from her past, Anna will learn that things don't always go according to even the most organized aspirations.
Genre - Romance
Rating - PG
a Rafflecopter giveaway