Monday, 10th September 2012
Readers - Please note that listed prices are accurate at the time of posting and are subject to change. Availability and prices may differ from country to country.
Authors -
If you would like your book(s) to be included in this daily listing,
please click
HERE
Pandora's Succession by Russell Brooks
Genre - Thriller
Rating - PG
3.9 (45 reviews)
FREE

until 12th September 2012
CIA operative, Ridley Fox, never stopped hunting his fiancée's killers--a weapons consortium called The Arms of Ares. When an informant leads him to an old bunker outside of Groznyy, Chechnya, Fox is captured, beaten, and left for dead. When the informant rescues him, Fox learns that his capture was no coincidence: someone had set him up--possibly another government agent.
Fox barely escapes after learning that Ares has acquired a hyperdeadly microbe--called Pandora--that is believed to have wiped out ancient civilizations. The trail leads Fox to Tokyo where he discovers that people within the Centers for Disease Control (CDC) and Japanese Intelligence want Pandora for themselves. The only person Fox can trust is a woman from his past who he nearly got killed.
Angry Mobs & Founding Fathers by Michael E Newton
Genre - History
Rating - PG
4.5 (11 reviews)
Angry mobs launched the American Revolution when they protested against British acts of tyranny. These rebels threatened, harassed, and chased away British officials and Loyalists. The Founding Fathers agreed with the goals of these Patriots, but not with their methods. Fearing anarchy, the Founders channeled the passion of the mobs toward independence.
Working together, the angry mobs and Founding Fathers defeated the mighty British army and won independence, but the new nation that emerged was anarchic and chaotic, much like the angry mobs themselves. Meeting behind closed doors, the Founding Fathers conspired to depose the Confederation government, wrote a new constitution, and created the world's most successful republic.
Angry Mobs and Founding Fathers
tells the little-known story of how these two groups fought for control of the American Revolution.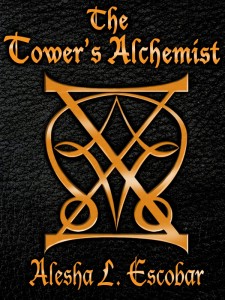 The Tower's Alchemist by Alesha L Escobar
Genre - Fantasy
Rating - PG13
4.5 (6 reviews)
FREE

until 14th September 2012
It's a very different World War II.
The Nazis have unleashed occult forces throughout Europe and the Allies are forced to recruit and employ wizards to counter their attacks. Among them is the battle weary spy, Isabella George, a Gray Tower dropout trained in Alchemy. Longing for retirement and a life of peace, she accepts one final job-extract a deadly warlock from Nazi occupied France and prevent him from unleashing an alchemical weapon that will devour the continent.
But France is crawling with the Cruenti, vampiric warlocks who feed off other wizards. When things don't go according to plan, one Cruenti sets his deadly eyes on her.
Betrayal is everywhere. Even some of her closest allies cannot be fully trusted. Worse still, she finds, she can't even trust herself. She becomes a woman torn between her charismatic spy lover who offers her what she desires most, and one of her closest confidants, whose soft seductive eyes hold deadly secrets about her past, and the Gray Tower itself.
Plans within plans. Plots versus counter plots. Heists gone wrong, sword-wielding Catholic priests, and the greatest manipulation of history that has ever been seen, is just a taste of what Isabella George is in for, in her final mission.
The Traz by Eileen Schuh
Genre - Action / Adventure
Rating - PG
4.7 (23 reviews)
FREE

until 12th September 2012
One girl, one undercover cop, one dangerous gang…
Thirteen-year-old Katrina is desperate for an adventure, something to numb her pain and loneliness. When Shrug, a giant biker from The Traz gang, asks if she wants a ride, she makes a reckless, life-changing decision.
Vulnerable and grieving, Katrina becomes a target for the gang's abuse—and there's no way to escape. Until she meets Chad, an undercover cop with rich brown eyes, a gentle chuckle and a plan to rescue her.
Only one problem. Someone is keeping dangerous secrets from them both.
Get Psyched by Janet McLaughlin
Genre - Action / Adventure
Rating - PG
4.7 (10 reviews)
FREE

until 11th September 2012
There's more at stake at this year's two-day National Cheerleading Competition than taking first place. Lives will be changed and possibly even lost if 15-year-old Zoey Christopher doesn't take action.
She knows she'll need help, but who to trust is the problem. No one knows about Zoey's gift and she wants to keep it that way. Being fifteen is tough enough. Being fifteen and psychic—as Zoey would tell you if she trusted you—really sucks.
At practice the night before the competition, Zoey gets a vision about a fellow cheerleader whose life is in danger. Later, she gets more sensory hints: a cheerleader surrounded by smoke and a panicking crowd; a vendor covered in ashes.
To further complicate her life, she meets Josh, whose very touch sends her sensory system into overload. Circumstances force Zoey to tell Josh, and her friends Becca and Mike, about her visions. The foursome band together to stop the fire that threatens to destroy the hotel/convention center and the lives of so many of her fellow cheerleaders.