Readers - Please note that listed prices are accurate at the time of posting and are subject to change. Availability and prices may differ from country to country.
Authors -
If you would like your book(s) to be included in this daily listing,
please click
HERE
The Dating Intervention by Lynn Ricci
Genre - Contemporary Romance
Rating - PG13
Sometimes life can get in the way of love.
A novel about enduring friendships, and second chances at love and life.
Vanessa had it all: handsome husband, two beautiful children, a lovely home, and a successful career. She was living the dream life she and her friends fantasized about as girls over hot fudge sundaes…but was it the life she really wanted?
Leaving the life she knew behind was difficult enough, but when Vanessa's attempt at love with someone from her past falls apart, her well-meaning friends decide an intervention is in order. Dating post-40 is harder than it seems and they quickly discover the dating pool has become a puddle, with each blind date being crazier than the one before.
Can Vanessa find the love she deserves? Or has she given up the best thing she ever had?
Last Chance Lassiter by Paul Levine
Genre - Mystery / Suspense
Rating - PG13
"If your cause is just, no case is impossible." -
Jake Lassiter
This time, the linebacker-turned-lawyer faces overwhelming odds. Lassiter represents Cadillac Johnson, an aging rhythm and blues musician who claims his greatest song was stolen by a top-of-the-charts hip-hop artist.
Lassiter's personal life is in chaos. He loses his job at a deep-carpet law firm and moves to a dumpy office in a Miami Beach parking garage. Then his lawyer-girlfriend, the ambitious Kim Coates, dumps him for not being "partnership material." Not only that, he faces disbarment after punching out his own client.
Only a few years out of law school, Lassiter is already developing his iconoclastic rules. "I will live by no code but my own." This time, that code could leave him disbarred or bankrupt...or worse.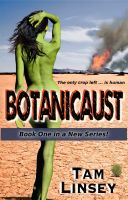 10 Nights by Michelle Hughes & Karl Jones
Genre - Dystopian Romance
Rating - R
The only crop left ... is human.
After genetically altered weeds devastate Earth's croplands, much of humanity turns to cannibalism to survive. Dr. Tula Macoby believes photosynthetic skin can save the human race, and her people single-mindedly embark on a mission to convert the cannibals roaming what's left of Earth. But when Levi, a peaceful stranger, refuses alteration, Tula doesn't think the only options should be conversion or death.
Levi Kraybill, a devout member of the Old Order, left his Holdout farmland to seek a cure for his terminally ill son. Genetic manipulation is a sin, but Levi will do almost anything for the life of his child. When he's captured, he's sure he's damned, and his only escape will be death.
Tula's superiors schedule Levi's euthanization, and she risks everything to set the innocent man free. Now she and Levi are outlaws with her people, and she's an abomination with his. Can they find sanctuary in a cannibal wasteland?
Detox Maintenance Recipe Collection by Elizabeth Arnott
Genre - Cookbook
Rating - G
Congratulations! You have taken the decision to detox your body, to maintain healthy eating habits, to sustain healthy weight loss, but like me you may have found it difficult to keep motivated when faced with the dietary limitations. However, help is at hand.
Book 6: Salads
has 25 recipes from the eight book series
Detox Maintenance Recipe Collection,
and was written for you, and for all of us who have adopted a healthy eating life style. Among the delicious recipes you will find Salade Niçoise, Pine Nuts and Coriander (Cilantro) Salad, Watermelon, Mint and Feta Cheese Salad.
We all know that we need to eat more raw food. Eating a salad every day could be one of the easiest ways to make the greatest improvement in your eating habits. Rainbow salads with as many colours as possible will ensure the widest variety of beneficial nutrients, minerals and vitamins.
Because of your detox, you are looking fabulous.... have lost a lot of weight.... are feeling wonderful.... and want to maintain all that hard-won glow of fitness and health. But how are you going to find enough variety of flavours and tastes to avoid regressing to your old eating habits? All the books in this series have recipes without using wheat, eggs, meat, chicken, sugar or dairy*, solving your
"I need appetizing and nutritious food"
problem with delicious, healthy-eating recipes for every occasion, while keeping within the detox limitations.
As well as the recipes, there is a list of 50 "Super-Foods" with their Nutritional Properties so you can check out the value of the ingredients of each recipe, and some handy Cook's Tips to save time and effort.
Caring for yourself is your most important responsibility, both to yourself and your loved ones. If you are good at keeping secrets, I ask you not to keep this one. Share the news of this book so it is no longer a secret to those suffering bland, tasteless food while trying to maintain a healthy body, and if you like this book, why not check out the others in the series, or the complete
Detox Maintenance Recipe Collection
which has 130 recipes for every occasion.

*Dairy is used in its generally understood meaning i.e. cow's milk products. There are recipes that include goat's and sheep's milk, cheese and yogurt.