Readers - Please note that listed prices are accurate at the time of posting and are subject to change. Availability and prices may differ from country to country.
Authors -
If you would like your book(s) to be included in this daily listing,
please click
HERE
*Today's Sponsor*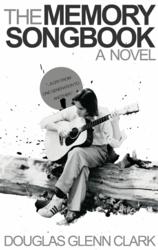 The Memory Songbook by Douglas Glenn Clark
Genre - Contemporary Fiction (PG15)
4.3 (3 reviews)
At 17 … Frank didn't think he had a past.
Then he found himself chasing his forgetful, wandering grandfather into the 1950s, the 1940s and as far back as the days of gas lamps and folksinger Leadbelly. It was then, confronted with poignant family revelations and one great song, that young Frank began to realize who he really was.
At 50 … Frank doesn't believe he has a future.
Then, on the verge of restoring his singer-songwriter career, he is called home to assist his aging mother who suffers from memory loss and other ailments. Like many baby boomers, he wants to be there for his parent … and yet feels helpless.
But while cleaning, he discovers a manuscript he wrote after one mind-bending day in the Summer of Love. It was the day he discovered the powerful music-memory connection: songs have the power to bring back the memories and feelings that have shaped the best moments of our lives.
Desperate to reach his mother before she slips away … and yearning for the awe music once inspired in him … Frank works through his own personal songbook in search of who he was — and who he still might become.
Touched By Fire by Lisa Renee Jones
Genre - Paranormal Romance (PG13)
With their weapons, they destroy demons. With their hearts, they fight for innocents.
The Knights of White serve ArchAngel Raphael. The Enforcers -- known by those of the otherworld as SONS OF GABRIEL -- serve ArchAngel Gabriel.
Desperate to gain control of her firestarting abilities, Darla O'Neal agrees to take part in a military study, only to find herself the captive of a covert demons operation that is plotting to overtake humanity. To do this, the demons need to dispose of their enemies -- the elite Celestial Enforcers, the Army created by angels. And since fire is the one element capable of killing both demons and Celestial Enforcers, the demons plan to turn Darla into the ultimate weapon.
Noah Michaels is an elite Enforcer -- a man who had been bitten by a demon and saved by angels. Centuries old, Noah is one of the most ancient of his kind, a warrior fighting the evil that stalks humanity, even as the darkness of that first demon bite pours through his soul. Darkness that will consume him, destroy him, if he does not find a cure in time or the pureness of his true mate -- the one woman he has yet to discover.
Darla is a stranger to him, but he knows instantly that she is that woman, and to save her life, to keep her out of the hands of the demons, he sacrifices the only thing he has to bargain with...himself. Only Darla isn't about to let Noah live eternal hell for her. A bargain with the demons pits her against the very man she is trying to save...Noah. Now, touched by the fire of passion and darkness, these two must find a path to light before they destroy themselves, and the Enforcers, along with them.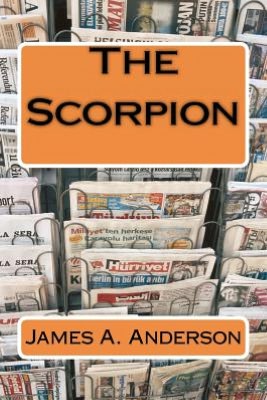 The Scorpion by James A. Anderson
Genre - Thriller (PG13)
4.4 (7 reviews)
The Daily Express chronicles continue. Picking up a year after the ending of DEADLINE, it brings you more news, more murder, action, suspense and romance -- and more terrorists. The Scorpion is a terrorist. A nameless, faceless killer leading a team that plans to attack North America bringing death and destruction in a daring plan called Operation Saladin.
Reporter Katie Cannon and Daily Express Publisher Andrew Chase are planning their wedding, but their happy day may bring more than they expect. This fast-paced page-turning thriller will keep you on the edge of your seat!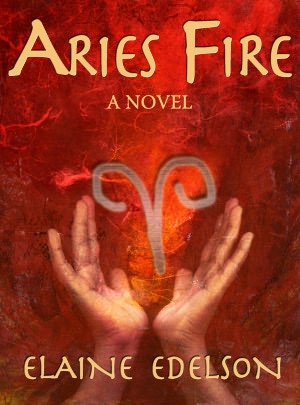 Aries Fire (Sign of the Times) by Elaine Edelson
Genre - Historical Fiction (PG17 - one R-rated scene)
4.9 (10 reviews)
The Roman Empire. 415 AD. Renowned scholar Hypatia of Alexandria is brutally murdered. Why? And by whom? Hypatia's death leaves her 17 year old bastard daughter, Seira, fleeing for her life. Alone and homeless, Seira is thrust into a life of struggle and survival amidst the rise of the Catholic Papacy and the savage Roman battles with The Huns.
Two men—the sea captain Alexander and the great Khan, Attila-- vie for Seira's love as she searches for her mother's murderer and father's identity. Her epic journey across Europe and the Middle East throws Seira onto a never-ending precipice of conspiracy, war, passion, mysticism, initiation, and self discovery. What Seira ultimately discovers can destroy an empire and change the tides of history.
Loud, Disorderly & Boisterous by Adam M Johnson
Genre - Historical Adventure (PG)
4.7 (3 reviews)
This Princess isn't going to take an arranged marriage lying down...
Imagine that you are a dangerously clever, thoroughly over-educated sixteen year old, who feels wholly disconnected from her current station in life and rather hates her father. Imagine also that you have the further misfortune to find yourself alive during the 13th Century, that your father is the philistine King of a small Central European country, and that he does not approve of the fact that you can quote Aristotle more expertly than you can curtsy. Finally to top everything off imagine that you have just learned that you are to be married off to a German nobleman who believes that you will make an excellent pawn in an ongoing struggle to become Holy Roman Emperor... 

What do you do?

If your name is Aletheia--first and only daughter of His Majesty Edward IX, and most indubitably born in the wrong century--you proceed to flee. If your name is Aletheia you also find yourself embarking on a bizarre and comic odyssey across perilously chaotic medieval Europe. During her journey our heroine will encounter cross dressing Romanians, bamboozle criminally incompetent highwaymen, crush spherically odious tutors (using only the power of pure logic), and, in at least one desperate instance, impersonate the Virgin Mary, all in the hopes of reaching a final destination that is about to be sacked by an army of waylaid Crusaders...