Wednesday, 11th July 2012
Readers - Please note that listed prices are accurate at the time of posting and are subject to change. Availability and prices may differ from country to country.
Authors -
If you would like your book(s) to be included in this daily listing,
please click
HERE
***Today's Sponsor***
Huntress Moon by Alexandra Sokoloff
Genre - Thriller (PG13)
4.9 (7 reviews)
FREE

until 13th July 2012
FBI Special Agent Matthew Roarke is closing in on a bust of a major criminal organization in San Francisco when he witnesses an undercover member of his team killed right in front of him on a busy street, an accident Roarke can't believe is coincidental. His suspicions put him on the trail of a mysterious young woman who appears to have been present at each scene of a years-long string of "accidents" and murders, and who may well be that most rare of killers: a female serial.
Roarke's hunt for her takes him across three states...while in a small coastal town, a young father and his five-year old son, both wounded from a recent divorce, encounter a lost and compelling young woman on the beach and strike up an unlikely friendship without realizing how deadly she may be.
As Roarke uncovers the shocking truth of her background, he realizes she is on a mission of her own, and must race to capture her before more blood is shed.
The Old Adventures of Haley and Jared by Bon Rose
Genre - Adventure / Suspense (G)
4.9 (9 reviews)
FREE

until 12th July 2012
Hailey and her best friend Jared have gone on several exciting adventures. Originally separate short stories, I have put six of their fun but spooky stories together for this book. Each story has suspenseful adventures that always end with a twist!
Horoscope Compatibility for All the Signs by Rosemary Breen
Genre - Advice & How To / Astrology (G)
5.0 (6 reviews)
Why not try a fresh, fun approach to soulmate searching and dating?

Are you looking for your ideal love match? Do you long for Mr or Ms Right but end up with Anyone-Will-Do?

Are you tired of blind dates, near misses and second bests? This no nonsense ebook may be just what you need to break the cycle of despair ... and kick start your love life!
Ever wondered why some couples hit if off right from the start? Why do others seem to thrash about in their on again/off again partnership? What about those couples who get stuck in a fatal attraction relationship? The answers may lie in the Stars.
This is a fun, down-to-earth guide to star sign compatibility avoids the waffle and generalisations often found in books of this type. Clearly, the author like to get to the point!
Be sure to take this quick guide to zodiac matches wherever you go and, before you know it, you and your friends will be having loads of fun meeting that Mr or Ms Right.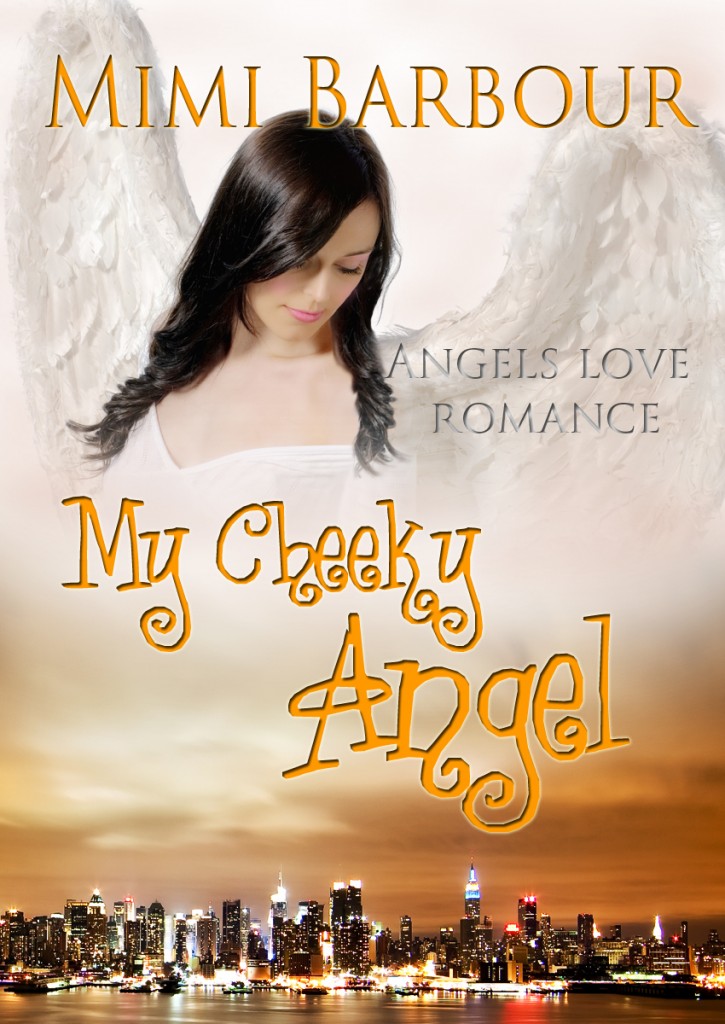 My Cheeky Angel by Mimi Barbour
Genre - Romance / Paranormal (PG13)
4.3 (35 reviews)
FREE

until 12th July 2012
Woman-hater, tomboy and a Cheeky Angel! Sparks fly when the tomboy grows up and decides to make drastic changes to her boring life, and thanks to her helpful angel she's goes all out. Instead of being a playmate for her bachelor buddy, she's turned into a real dazzler. Now what's a guy to do?
Inspirational Words of Wisdom for Challenging Times by Marquita Herald
Genre - NonFiction / Inspirational (G)
5.0 (4 reviews)
FREE

until 13th July 2012
When faced with the brunt of unexpected change or a life crisis, it is far too easy to fall into the trap of negativity which can quickly prevent us from moving forward and blind us to potential opportunities for growth.
There are very few experiences in life that are completely unique...that someone else hasn't faced before. The perspective of someone who has gone though a similar situation and learned insightful lessons can simply be invaluable to help us replace negative scripts with positive self-talk; to lift the spirit and to give us a reason to press on.
Inspirational Words of Wisdom for Challenging Times contains hundreds of carefully selected motivational quotes and life lessons that each in its own way lift the spirit and illustrates the value of developing greater resilience.
And the single most important lesson of all is that you do have the power to create the life you really want if you choose to. You have the power to grow stronger and more resilient … any and all of self-limiting beliefs can be overcome.
Passionate Vengeance by LeighAnn Dobbs
Genre - Romance (PG13)
5.0 (5 reviews)
FREE

until 12th July 2012
Ayla had never met a man like Seamus McDonough. Tall, dark, handsome …. and dangerous. She could almost fall for him if she didn't know that he was a liar and a thief. Sent undercover to expose him, Ayla finds that she gets more than she bargained for. Will Ayla give in to her passion or finally get the revenge she has been waiting for?"
Sanctuary Gardens by Don Evans
Genre - NonFiction / How To / Gardening (G)
4.9 (12 reviews)
FREE

until 12th July 2012
Imagine transforming your yard into a Sanctuary for Butterflies and Hummingbirds...a refuge, nature reserve, a sacred place. Learn how to create this sanctuary complete with myriads of colorful butterflies - maybe even the elegant Monarch Butterfly - and frequent visits from everyone's favorites, those intriguing little Hummingbirds.
The Voynich Cypher by Russell Blake
When a sacred relic is stolen from its subterranean guarded vault, Dr. Steven Cross, amateur cryptographer, becomes embroiled in a deadly quest to decipher one of history's most enigmatic documents - a 15th century parchment written entirely in unbreakable code; The Voynich Manuscript.
Stalked by secret societies, and aided by the daughter of a murdered colleague, a trail of riddles catapults Cross from England to Italy to the Middle East, where a Byzantine web of ancient secrets leads him to a revelation so profound it will change the world order.
Buying Time: An Aspen Moore Novel by Kelly Cochran
Genre - Mystery / Humor (PG13)
4.6 (18 reviews)
FREE

until 12th July 2012
Aspen Moore has a new life in a new city, complete with a new career. As a personal concierge, she sells her time to those who don't have enough. One of the perks of her business is focusing on other people's lives so she doesn't have to face the demons in her own.
When Aspen's most loyal customer dies and his suicide looks eerily like murder, she anonymously tips off the police so she won't expose a secret she desperately needs to keep. But, murder and mayhem are a bothersome duo and she soon finds herself caught in a web of chaos.
A string of crimes, long enough to make a real detective sweat, threaten her livelihood and ultimately her life. Aspen's only hope is to untangle the mess before they cause permanent damage. Pursuing the truth means solving the mystery of a decade-old land deal, while juggling a quirky DJ and his dog, an eccentric paraplegic, a curious set of twins, and a flirtatious neighbor with spy gadgets.