Readers - Please note that listed prices are accurate at the time of posting and are subject to change. Availability and prices may differ from country to country.
Authors -
If you would like your book(s) to be included in this daily listing,
please click
HERE
The Pioneer by Philip Berry
Amazon Kindle
Genre - Psychological Thriller (PG)
Price - $3.99
"Everything good that I did was down to him; his influence, his creativity - his telepathy. I was his greatest experiment."
Oliver Trent aims a stolen pistol through the gloom of dusk in ancient Pompeii. Thomas Kealy stands against a wall, confident that he will not be hurt. It was he who pressed the weapon into Oliver's hands and persuaded him to shoot - as an experiment in influence. Oliver is sceptical, but plays along. He hefts the weight. Anger overcomes him...then happiness, fear, confidence. He pulls the trigger.
Thomas reels, wounded but triumphant. In situations of intensity he really can change the way people feel.
So begins an unequal friendship. Oliver the awestruck young traveller, who devotes himself to recording a life of great significance…and Thomas, the Pioneer. As Thomas ages prematurely, wasted by his talent, he seeks to prove that he is not alone. The traces of pioneers past and present are revealed, across centuries and continents. But Thomas cannot find the community of telepaths that he knows must exist. The one constant in his life is Oliver…but he too has a history, and his mind is unquiet.
This study of strength, temptation, loyalty and untimely death explores the next step in human evolution – telepathy.
Visits from Beyond by CA Starfire
Genre - Religion & Spirituality (PG13)
Price - $4.99
An inspiring collection of true after death encounters ranging from poignant to funny to heartwarming. Submitted by ordinary people who experienced something extraordinary, they remind us that we're more than our physical bodies and that our loved ones still love us after death.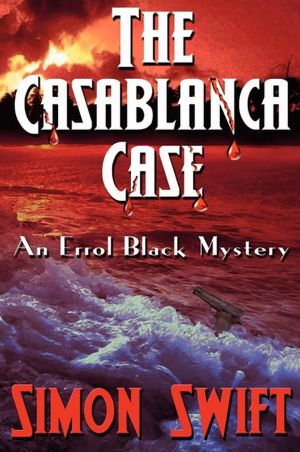 The Casablanca Case by Simon Swift
Genre - Mystery & Thriller (PG13)
Price - $3.99
Like an old lover, gone bad...the return of Errol Black in a dark tale of treachery, betrayal and murder.
The much anticipated sequel to the best-selling crime thriller, Black Shadows.
It's Summer, 1950, Casablanca. A once beautiful town, now riddled with infighting, corruption and murder.
Ten years ago the roads were paved with gold and private eye, Errol Black, thought he had found love that would last forever. He left not long after with a bullet in his shoulder, his life hanging by a thread and the love story shattered into a million bloody pieces.
Returning to find answers to the unexplained killing of his best friend, he finds himself haunted by the past. Digging deeper leads him right into the middle of a bloodbath, where nobody can be trusted and nothing is quite how it seems.
The Casablanca Case is a hardboiled piece of noir.